After starring in "Bom Dia, Verônica" on Netflix, Camila Morgado leaves for another streaming by starring in a new thriller production on Prime Video. In "Sentença", Camila Morgado gives life to Heloísa, a criminal lawyer with a strong personality who defends the right of defense for everyone. The character is faced with the complexity of the prison and the Brazilian prison system, themes of the production that incite the public to reflect.
With six episodes directed by Anahí Berneri and Marina Meliande, the series arrives on Amazon streaming this Friday (15). In an interview with iG Gente, Camila analyzed the new project as a "portrait of the country" and also denounced themes exposed in the production that need to be questioned today, such as social inequality and mass incarceration.
Morgado stated that the national panorama greatly influenced the critical construction of Heloísa: "My character works in prisons and, if we think about prisons, we are the third incarcerated population in the world, the fifth female. If you start to question a little about why the prisons are overcrowded and why the prison is an almost torture system, degrading… The human being who arrives inside, he leaves worse. It is an extremely violent universe."

"When we start to ask about this, to realize that, out of ten prisoners, seven are black, poor and peripheral. When you begin to understand that drug trafficking is perhaps the most arresting crime in our country today, which is why prisons are so crowded, we start to discuss a lot of things. You have to think about society as a whole and bring that into reflection, which I think this show does and I think that's important. Because we are talking about social inequality, about structural problems in our country […] As long as a country is so socially unequal, we will have this system"

In "Sentença", the character of the actress defends Dinorá (Lena Roque), an alleged murderer directly impacted by police violence. Camila explains that cases like the one in the series are camouflaged because the "safety" of the population is what matters most. "What they sell to us is that security is more important, so it's better to arrest people who don't fit into society. Society prefers not to see, not to see what is happening", she ponders.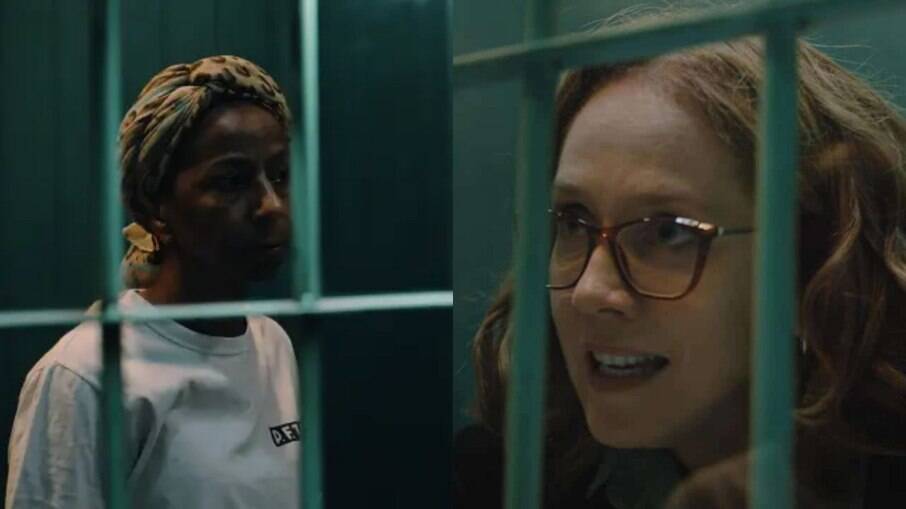 "So it's a portrait of our country. We are talking about our reality. Where, in the women's prison system, women are arrested, usually single mothers, because they made a little plane in the drug trade. Because they needed to buy food to give to their children. And then this woman is arrested, she stays out, she is separated from her child. And then, what society is doing for this child. Is she not developing more violence?"

Morgado sees the series as a good instrument for the public to rethink the violent system in which we live, which "does not restore individuals to society": "How should we think? What are the questions we should ask? Where should you invest? Wouldn't it be in an equal education for all? Investing in culture so that people learn to think better, to bring more reflection […] So which country do we want? How do you keep accusing, 'because you have to be arrested, because that's public security'. This is not public safety. This develops more violence", he evaluates.
"So I think the series brings us this reflection, of what we want as a society, especially in such a difficult time that our country is going through, coming from a pandemic", he analyzes. Fernando Alves Pinto, who plays Heloísa's husband in the plot, completes the actress' argument: "The series leaves this open wound, being almost documentary. This is very important. Everything you see inside that prison is very close to reality and it is very important that you see it".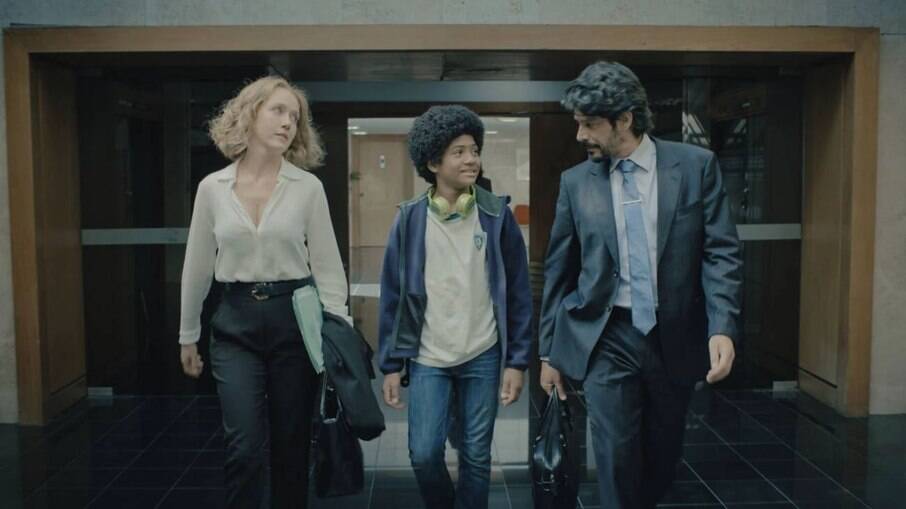 The actor plays a prosecutor in "Sentença" and says that it was a challenge to play a character with such a profession: "As much as lawyers and prosecutors need rhetoric and oratory – characteristics that an actor also develops -, the legal and theoretical side is completely alien to my universe".
"It was a challenge. And although this name of 'promoter' at the time [das gravações] I was still connected to this guy who said later that he would never do politics, I was connected to this person…. But then I got rid of it, thank God, and it was very fascinating", shares Fernando.
.